New York Dance is scheduled to be broadcasted on NHK-FM on September 23rd, 2018 (no streaming broadcast outside Japan). ...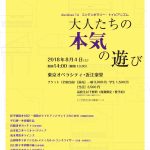 Hemiola Slip for tpy piano will be performed at the concert called "claviarea 14" (August 4th, 2018, Tokyo) by Kazue Nak ...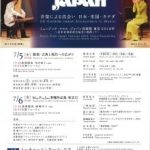 New York Dance for piccolo, Bass Clarinet, Flugel Horn, Violin and Piano (commissioned by Music From Japan Festival in 2 ...
Contour-ism III for trombone and piano will be performed at Fukuyama (Hiroshima pref.), on 7th June, 2018 by Contemporar ...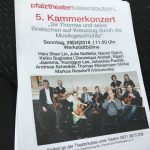 My new piece, Paganish Night for four violas will be performed on 29th April at Werkstattbühne, Pfalztheater-Kaiserslaut ...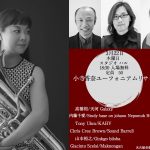 Ginkgo biloba for euphonium solo will be performed on 22th March at Studio Haru (Nagoya). ソロ・ユーフォニアムのための《ギンコビロバ》は小寺香奈さんに ...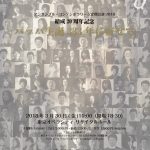 My new piece associated with J.S.Bach will be performed at the regular concert of Ensemble Contemporary Alfa (Tokyo). 最近 ...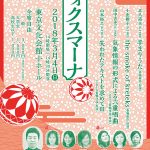 À la recherche du texte perdu IV will be performed by Ryuta Nishikawa (cond.) and Vox Humana at Small Hall, Tokyo Bunka ...