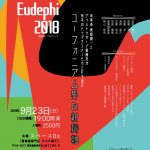 9月23日に東京でユーフォニアムのコンサートがあります。渡部謙一と齋藤充両氏と、若い奏者たちの一夜です。ここでオリジナルではなく編曲作品ですが、バッハ《無伴奏チェロ組曲第5番》とパガニーニ〈24のカプリス〉より第17番を演奏していただ ...
Extended Waltzer for alto saxophone solo will be performed at Hiroshima, on 7th & 8th September, 2018 by Kazuya K ...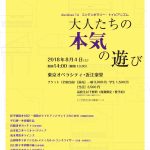 Hemiola Slip for tpy piano will be performed at the concert called "claviarea 14" (August 4th, 2018, Toky ...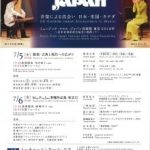 New York Dance for piccolo, Bass Clarinet, Flugel Horn, Violin and Piano (commissioned by Music From Japan Festival i ...
Contour-ism III for trombone and piano will be performed at Fukuyama (Hiroshima pref.), on 7th June, 2018 by Contempo ...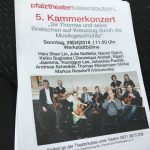 My new piece, Paganish Night for four violas will be performed on 29th April at Werkstattbühne, Pfalztheater-Kaisersl ...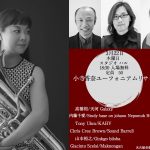 Ginkgo biloba for euphonium solo will be performed on 22th March at Studio Haru (Nagoya).
ソロ・ユーフォニアムのための《ギンコビロバ ...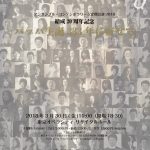 My new piece associated with J.S.Bach will be performed at the regular concert of Ensemble Contemporary Alfa (Tokyo). ...