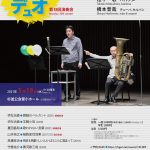 CytoPathic Effect for Britone and Tuba (2017/21) will be performed by Teion Duo: Takashi Matsudaira (baritone) and Sh ...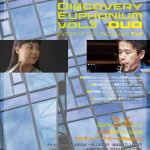 L'oceano Pacifico for euphonium and clarinet will be performed (JP) by Kana Kotera (euph.) and Hideo Kikuchi (c ...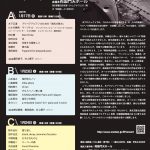 Canon of Relativity for prepared piano will be performed (WP) by Shizuka Kuretani at the concert of Ryogoku Monten Ha ...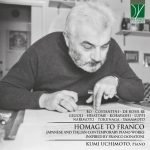 The CD "Homage to Franco" including my piece Canto Senza Parole for piano has been released. It was perfo ...
The premiere of the euphonium concerto "Dictum Factum", which was scheduled to be premiered by Kana Koder ...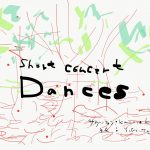 新型コロナ禍で全世界の生演奏が止まってしまいました。聴くことができるのは従来の録音と録画、デジタル配信ぐらい。しかしこれは20世紀から発展した「音楽を後からどこででも聴くことができる」技術による賜です。ですからウイルスによって音楽が中 ...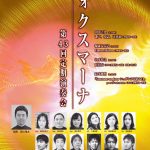 Kenji-sai for vocal ensemble, will be performed on March 5 in Tokyo by Ryuta Nishikawa (cond.) and Voxmana.
《賢治 ...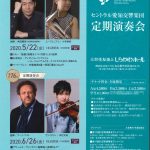 既にセントラル愛知交響楽団から正式なアナウンスがありましたが、新型コロナウイルスの影響によりこの公演は10月31日(土)に延期になりました。
セントラル愛知交響楽団のアナウンス
ユーフォニアムの作品は編曲を含め ...