My arrangement of Chopin's Ballade No. 4 for wind orchestra will be broadcast on NHK-FM. ショパンの「バラード第4番」を吹奏楽に編曲したことがあります。 ...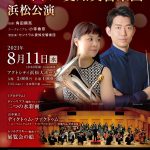 After two postponements, the euphonium concerto Dictum Factum will finally be premiered in Hamamatsu on 11 August 2021. ...
Saxophone the Relay and Die Passion der Matthäus-Passion will be performed in an old house in the ancient capital of Nar ...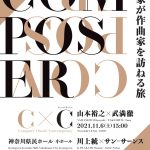 仮チラシやツイッターなどでなんとなく漏れ出ていた情報ですが、主催者による特設サイトも開設されたので、しばらく先の公演ですが告知します。 「CxC作曲家が作曲家を訪ねる旅」 横浜の神奈川県民ホールといえば、高校生当時の私はコンサートといえばこ ...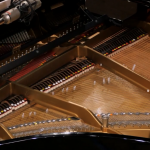 Canon of Relativity for Prepared Piano, premiered in January by Shizuka Kuretani (piano), is now available on the video. ...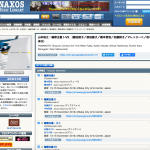 Naxos Music Library has just released my CD "Contour-ism" (ALM Records). You can easily listen to the quarter-tone disto ...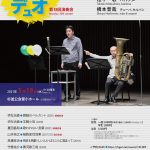 CytoPathic Effect for Britone and Tuba (2017/21) will be performed by Teion Duo: Takashi Matsudaira (baritone) and Shin' ...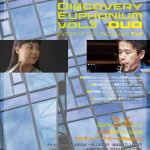 L'oceano Pacifico for euphonium and clarinet will be performed (JP) by Kana Kotera (euph.) and Hideo Kikuchi (cl.) at th ...