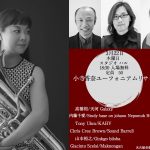 Ginkgo biloba for euphonium solo will be performed on 22th March at Studio Haru (Nagoya).
ソロ・ユーフォニアムのための《ギンコビロバ ...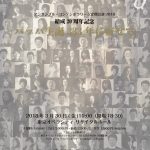 My new piece associated with J.S.Bach will be performed at the regular concert of Ensemble Contemporary Alfa (Tokyo). ...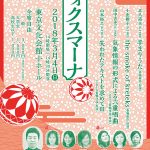 À la recherche du texte perdu IV will be performed by Ryuta Nishikawa (cond.) and Vox Humana at Small Hall, Tokyo Bun ...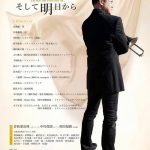 Scaborough Fair will be performed at Small Hall, Suginami Koukaido (Tokyo) on March 23rd, 2018.
私にはリコンポジション、つまり ...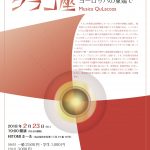 "Musica QuLacoza" which I am co-director features "Turkish contemporary music" in Nagoya on F ...