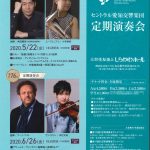 既にセントラル愛知交響楽団から正式なアナウンスがありましたが、新型コロナウイルスの影響によりこの公演は10月31日(土)に延期になりました。 セントラル愛知交響楽団のアナウンス ユーフォニアムの作品は編曲を含めてこれまでいくつか書いてきまし ...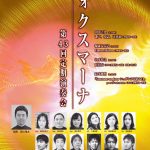 Kenji-sai for vocal ensemble, will be performed on March 5 in Tokyo by Ryuta Nishikawa (cond.) and Voxmana. 《賢治祭》、なんと16年 ...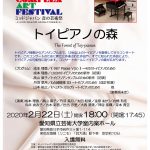 Hemiola Slip for Toy Piano will be performed again, at the concert "The Forest of Toy Pianos" of "Mid Japan Sound Comple ...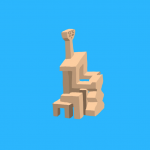 New CD "melodia" (guitar: Gaku Yamada) is now on sale from 'ALM Records' (Tokyo). My piece Lamina for guitar is included ...
ブラームスの《ツィゴイネルリーダー(ジプシーの歌)》はピアノ伴奏の合唱曲で、作品番号が103なので比較的晩年の作にあたると思うのですが、これを「弦楽四重奏伴奏に編曲してくれ」という依頼がありました。11曲中これとこれとこれとこれの4曲をとい ...
Electric Guitar the Relay will be broadcasted on 26th January on NHK-FM (JPN time, probably impossible to listen from ab ...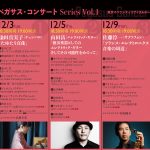 Electric guitar the Relay for electric guitar will be performed by Gaku Yamada, on 5th December, 2019, at Tokyo Opera Ci ...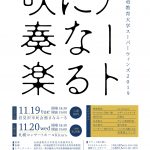 Dance Relief Project for wind orchestra will be performed by Super Wind and Kenichi Watanabe (cond.) on 19th & 20th ...